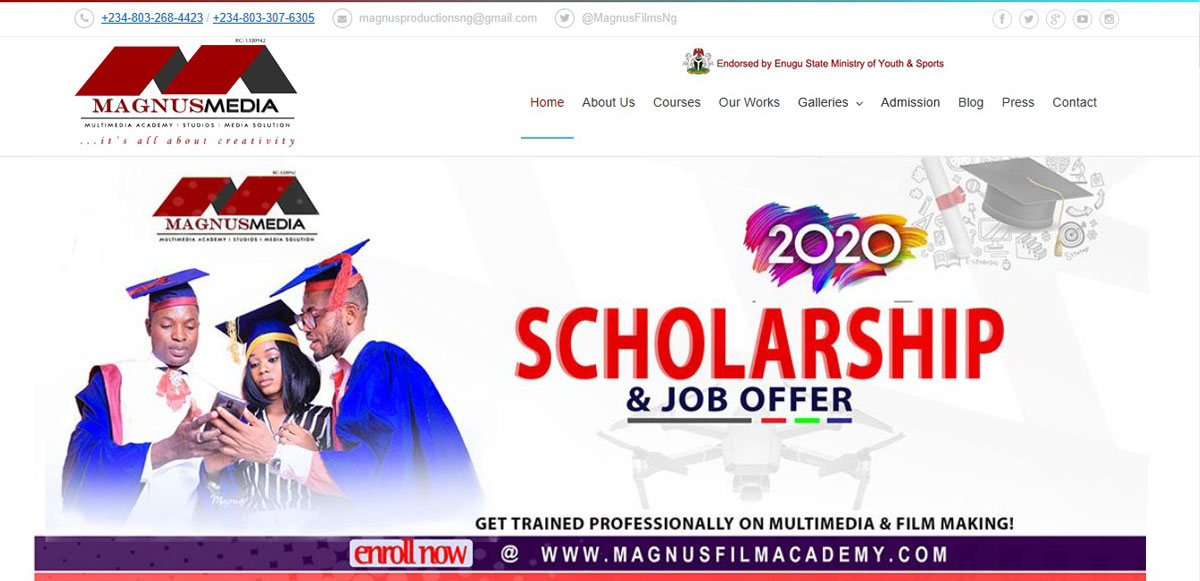 Magnus Film Academy (MFA) is a multimedia and film school based in Trans-Ekulu, Enugu, Enugu Sate, South East Nigeria. MFA is custom built for filmmakers and creative individuals who are ready and willing to explore the opportunities in the media and film industry and become masters in the field under their tutelage.
The Challenge
Client needed a professional site that can also handle their business, not just looking good but automatically handling activities for them. The site automates lost of their activities. Client also knew exactly how he wanted his layouts so we had to tweak and tweak to get the site the way he wanted. Every now and then they move the concept around and trust Drupal, we seamlessly restructure the site each time they dream of new ideas.
Our Solution
We built a performant Drupal 7 site to handle every demands client could dream of!
Results
A happy satisfied client.