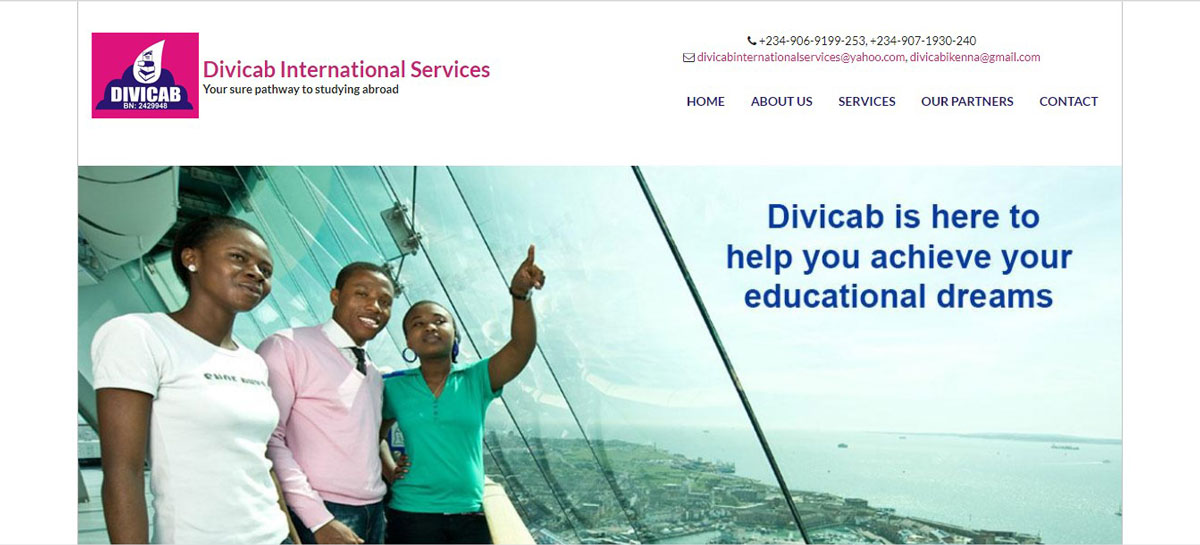 Divicab International Services offers educational services for international students.
Their offices are located at Suit 5B, 1st Floor, Chimaobi Plaza by ACB Bus Stop, No 13, Ogui Road, Enugu, Enugu State, Nigeria and No. 26 Onwe Road, Abakaliki, Ebonyi State, Nigeria.
The Challenge
Client needed a basic company site for their online presence.
Our Solution
We built a simple Drupal 7 site to hold their content.
Results
Client wishes for a richer output so site may be changing skin sometime.