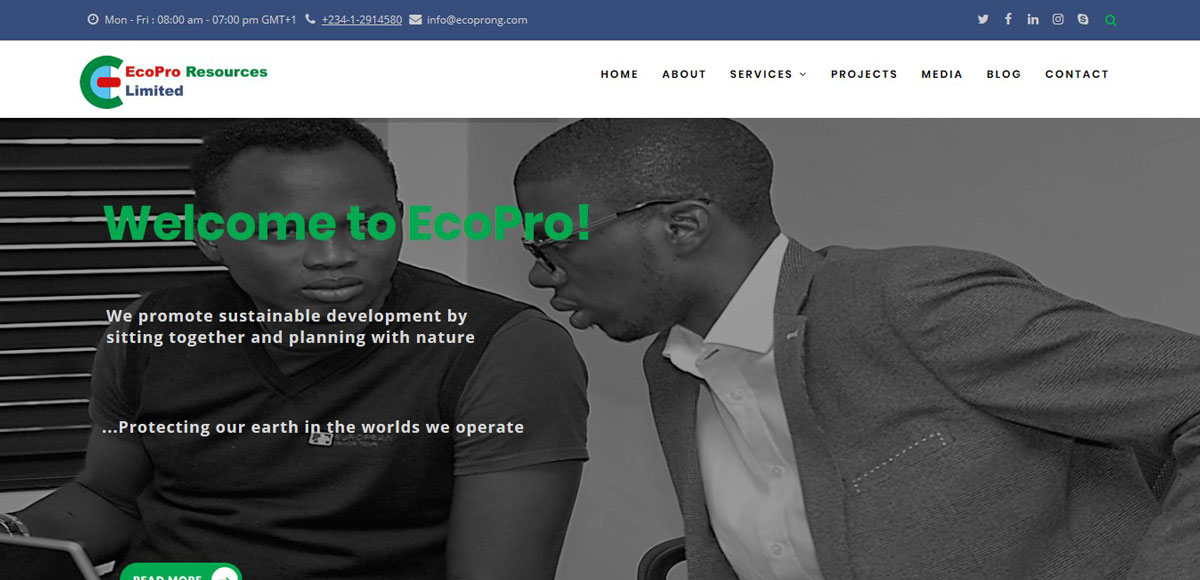 EcoPro Resources Ltd is an Environmental Management, Climate Change Advisory and Sustainable Development Planning Consulting Company with headquarters in GRA, LSPC, Gbagada Estate Phase II, Gbagada Lagos, Nigeria.
The Challenge
Client needed a standard website that is very secure and of trusted quality. They were not okay with just any site that is good looking, they wanted a durable and respectable site. They also wanted to be able to manage their content by themselves so we implemented a rich-feature drag and drop content builder offered by one of our professional partners.
With just a day's training, client are able to add content, edit and remove content on the site. They can also make new regions and sections and populate all by themselves, all thanks to the amazing user-friendly content builder we implemented on the site.
Aside code updates and implementing major features, we do not touch the site, client do all by themselves.
Our Solution
We laid out a top-notch Drupal 8 build on their domain. 
Results
They loved every bit of the work. They have fun putting on their content on the site exactly as they feel all by themselves.