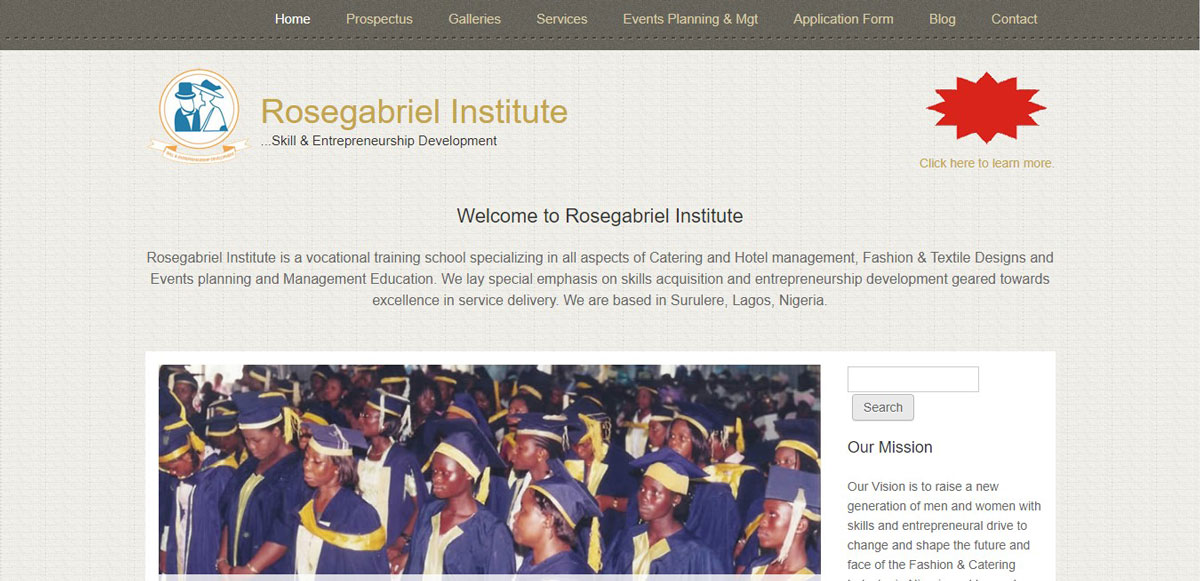 Rosegabriel Institute is one of the leading catering schools in Lagos teaching vocational skills in catering and is one of the respected culinary schools in Nigeria. They also offer training in fashion designs, hotel and events management.
They also offer professional services outside training.
They are based in Ijesha, Surulere, Lagos, Nigeria.
This is one of the earliest sites we built, the site was originally a static HTML site and later rebuilt on Drupal and then again rebuilt on a different Drupal theme.
The Challenge
Client needed a superb online office for the business, and they knew exactly how they wanted their pages laid out. They practically directed every bit of layout work on the site.
Our Solution
We implemented their instructions to every inch of detail.
Results
They are very happy with the site.