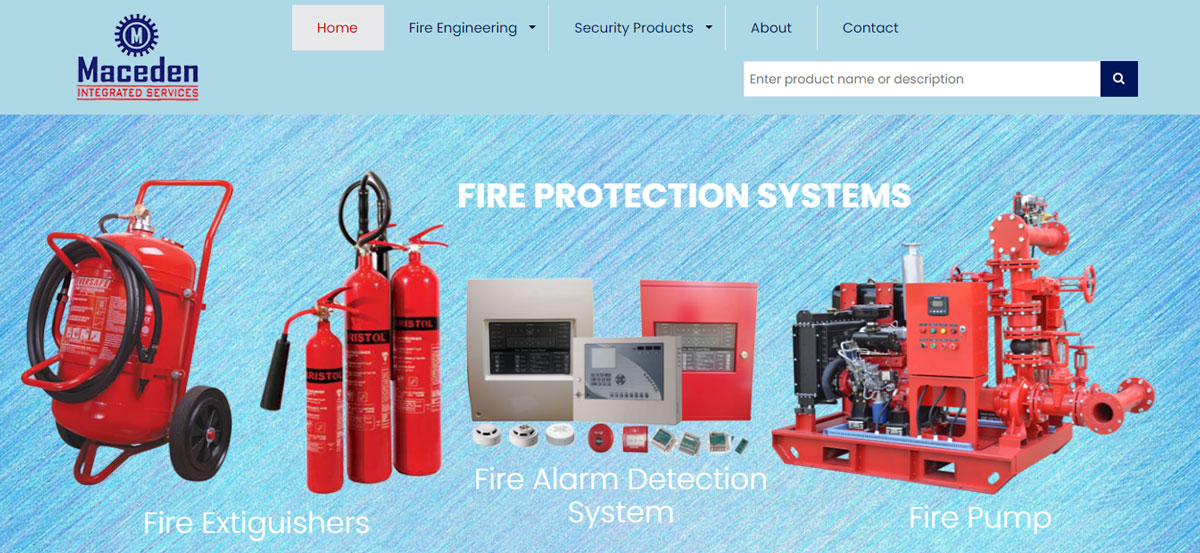 Maceden Integrated Services deals on security, fire engineering & fire protection products including CCTV cameras, metal detectors, fire extinguishers, fire alarm systems and other fire fighting products. Their head office is at 205, Ijesha Road, Ijeshatedo, Surulere, Lagos state, Nigeria (formerly at 136, Itire Road opposite Union Bank, Lawanson, Surulere, Lagos state, Nigeria).
The Challenge
Client needed a simple but powerful site for the company and he knew exactly how his content should be laid out. He basically directed site structure and prefers the site as it looks than with a deeper styling. He likes it simple but seriously powerful and we delivered that for him.
Our Solution
We delivered a simple-looking but seriously effective Drupal 7 build tailored exactly as client directed.
Edit: We have upgraded the site to Drupal 8 and now deepened the styling to fit.
Results
Client is extremely satisfied with the website.