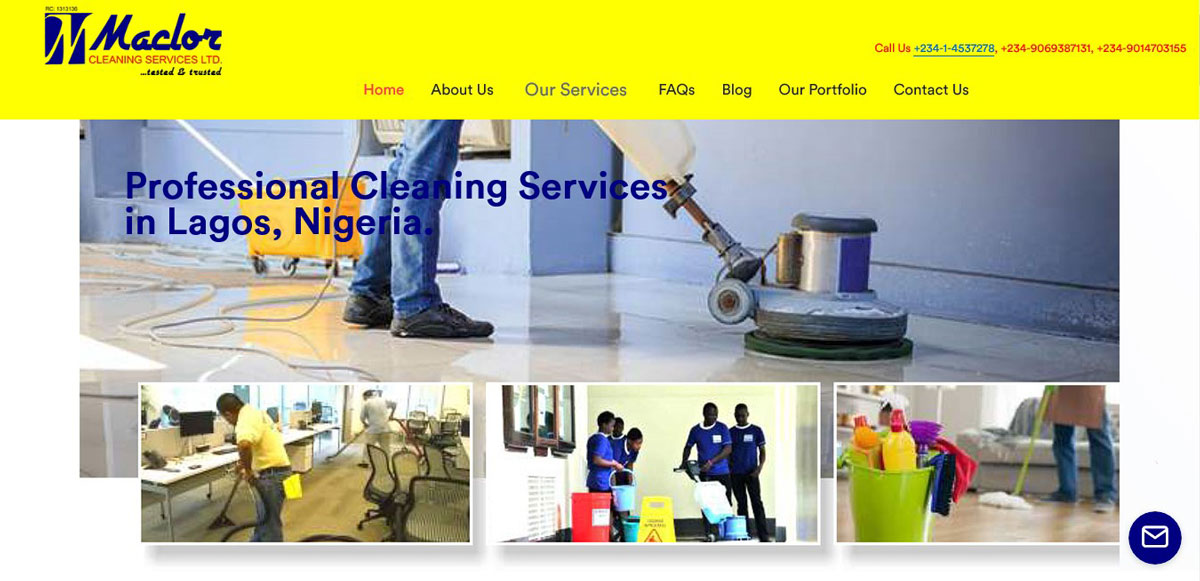 Maclor Cleaning Services Ltd is a full cleaning service and maintenance company, they undertake Janitorial Cleaning Services; Industrial and General Cleaning; Post Construction Cleaning; Cleaning of Tiles, Marble and Terrazo; Hotel Cleaning Services; Odourless Fumigation & Pest Control; Mobile Toilet Services and Refuse Disposal.
Their office is at Bode Thomas, Surulere, Lagos.
The Challenge
Client needed an efficient website to communicate the company's services and work.
Our Solution
We implement an elegant Drupal 8 solution as the client specified.
Results
Client is very satisfied with the output.