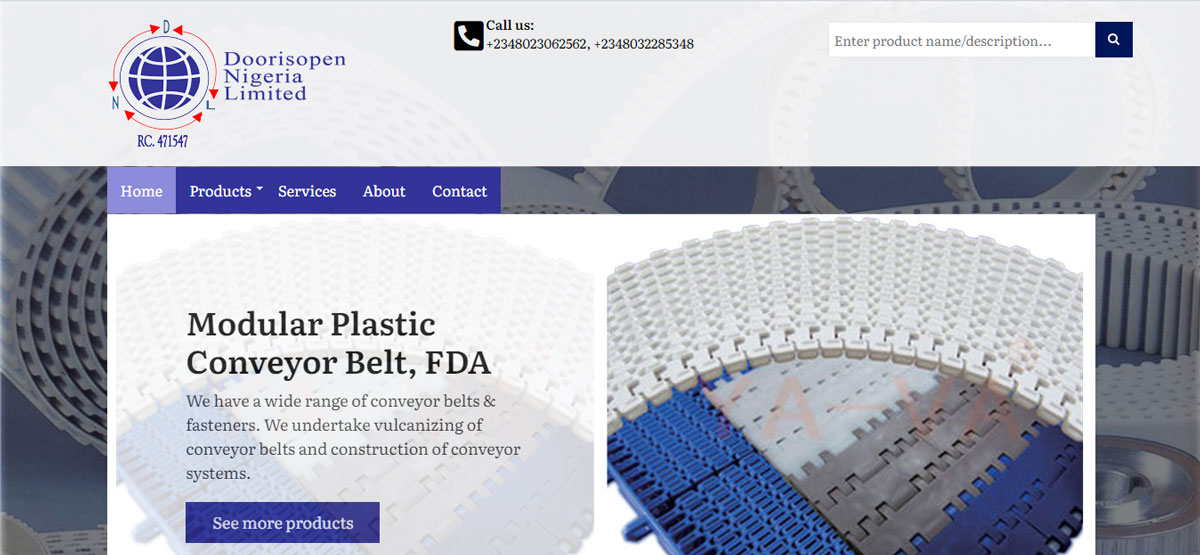 Doorisopen Nigeria Limited is a comprehensive and complete engineering services company specialized in the sales and distribution of power transmission equipment and accessories. They represent Hong's Belt International (HK) Limited, China as a Sole Agent including other overseas manufacturers
Their head office is at Odua International Model Market, Block 20 Suites 9, 10 & 11 Ojota (opposite FAMAD), Lagos-Nigeria.
The Challenge
Client needed a professional web development company to make a befitting website for their business. They did not want to settle for anything shiny, instead they needed an all-round quality and professional website. So the site should look good but be more than just a good looking website - it should be very performant, and have a good arrangement for their products and services.
Our Solution
We deployed a custom-themed Drupal 9 website to meet their expectations and exceed it.
Results
Client loves the project.