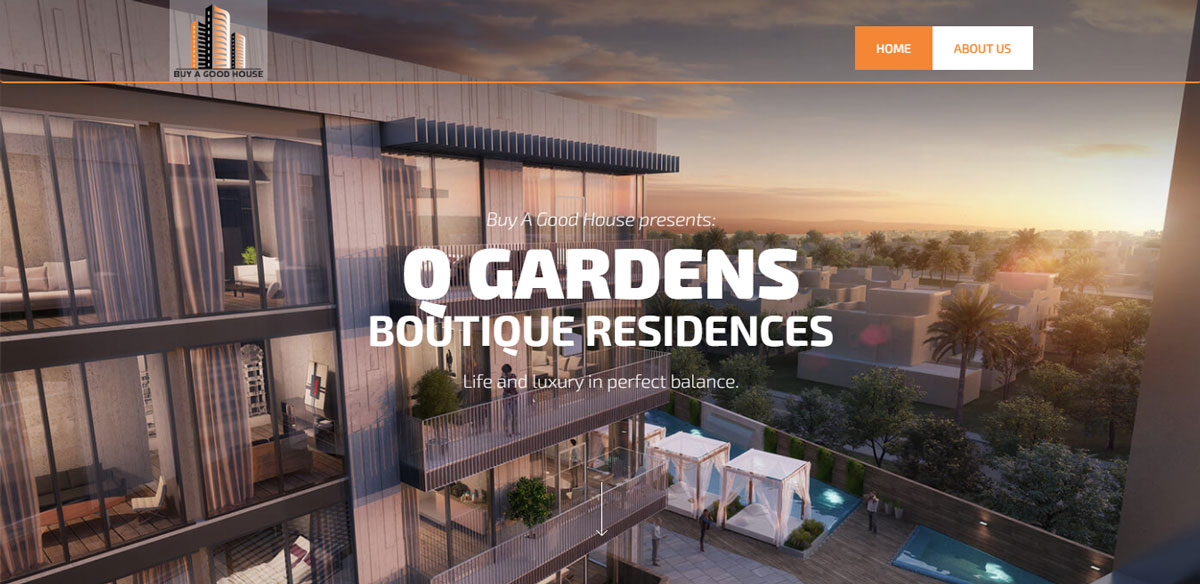 Buy A Good House is here to give Nigerians opportunities of owning the houses of their choice with greater ease and less bottlenecks. They are all about assisting Nigerians to own their own homes and apartments and become their own landlords.
To start with, they have partnered with AYS Developers, Dubai to bring to Nigerians exquisite offers of apartments to buy and own in Dubai. They are selling apartments in the exquisite and luxurious Q Gardens - an enchanting property in Arjan Development, Dubai, UAE - bringing to life an upscale lifestyle for the discerning investor looking to find a destination where life and luxury work together in perfect balance.
Their office is at 17, Bode Thomas Street, Surulere, Lagos, Nigeria. Buy A Good House is owned by Come Homes and Properties Ltd., one of Nigeria's leading real estate companies.
The Challenge
Client needed a professional site to showcase their offers for best apartments and houses to buy. They needed a solution that will scale with their ideas as they plan to roll out offers in phases over time.
Our Solution
Drupal is flexible and scalable so what better solution can match whatever dreams they come up with in the future than shiny Drupal 8.
Results
Client loves the output and his freedom to dream.